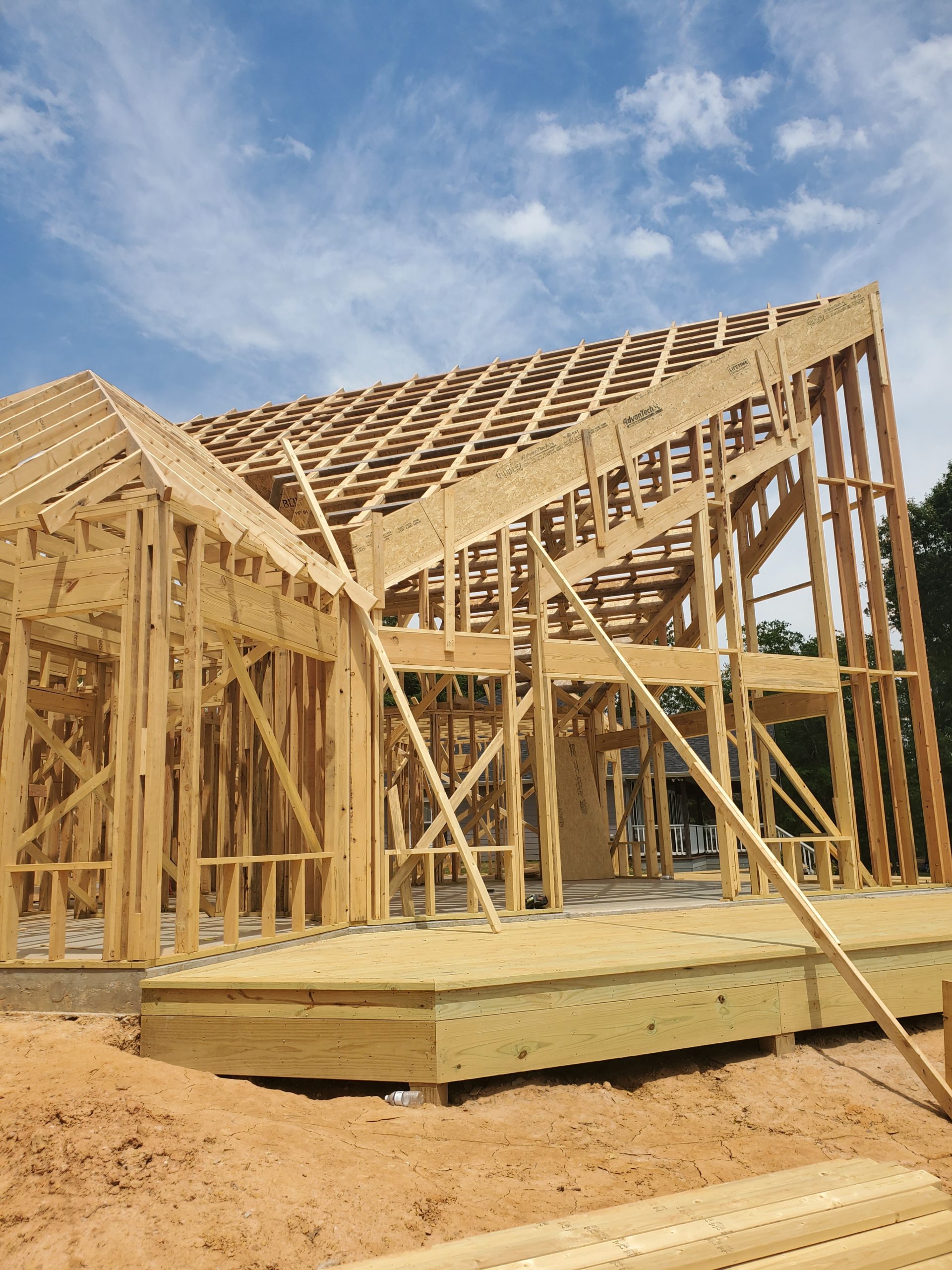 Floor Trusses
Floor trusses are the solution to many floor framing challenges presented in today's complex and sophisticated building designs. Wood Shed Truss has an experienced team of Truss Design Engineers to create the perfect Floor Truss for your application with consideration of all other trades involved with the project.
Roof Trusses
Our pre-engineered Roof Truss system are designed accroding to the architectural plan for variety of projects. All truss systems are custom designed specific to your project. With Roof trusses, all the costs are known and predefined which makes your process of project smoother.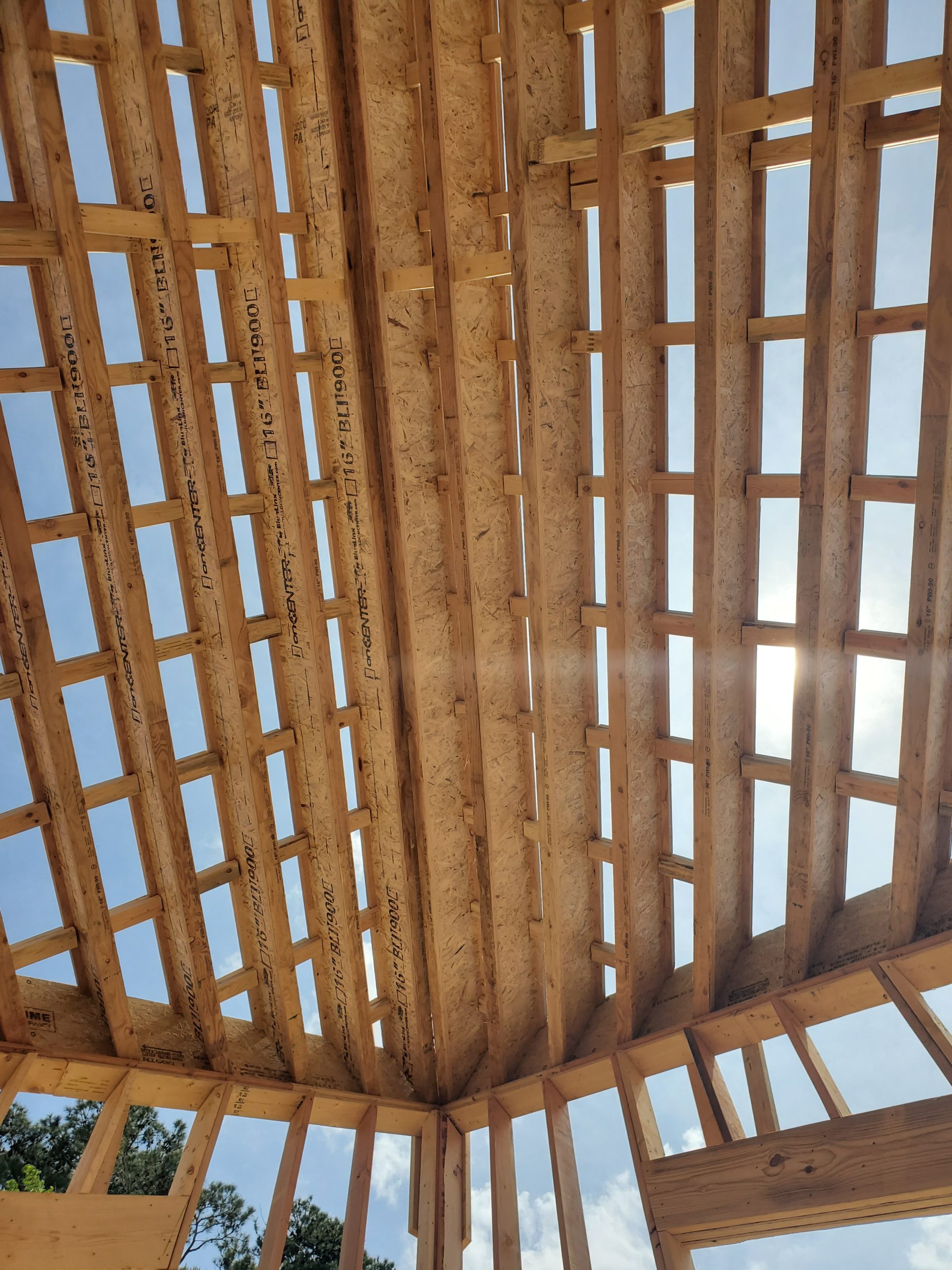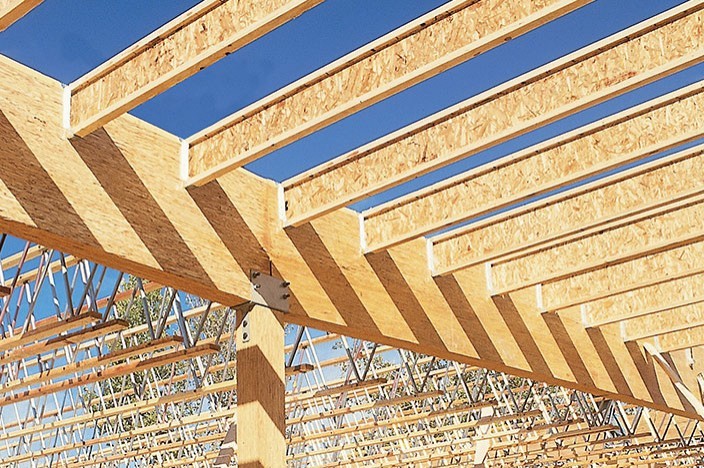 I-Joists
I-Joists are lightweight, straighter and more uniform in strength, stiffness and size than traditional lumber. They also offer wide flanges for greater stability
LVL Beams
Laminated veneer lumber (LVL) is an engineered wood product that uses multiple layers of thin wood assembled with adhesives. LVL offers several advantages over typical milled lumber. Due to its composite nature, it is much less likely than conventional lumber to warp, twist, bow, or shrink.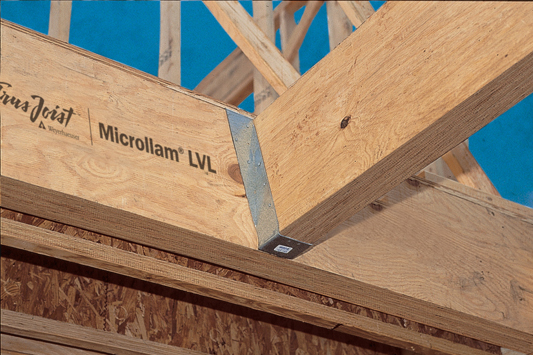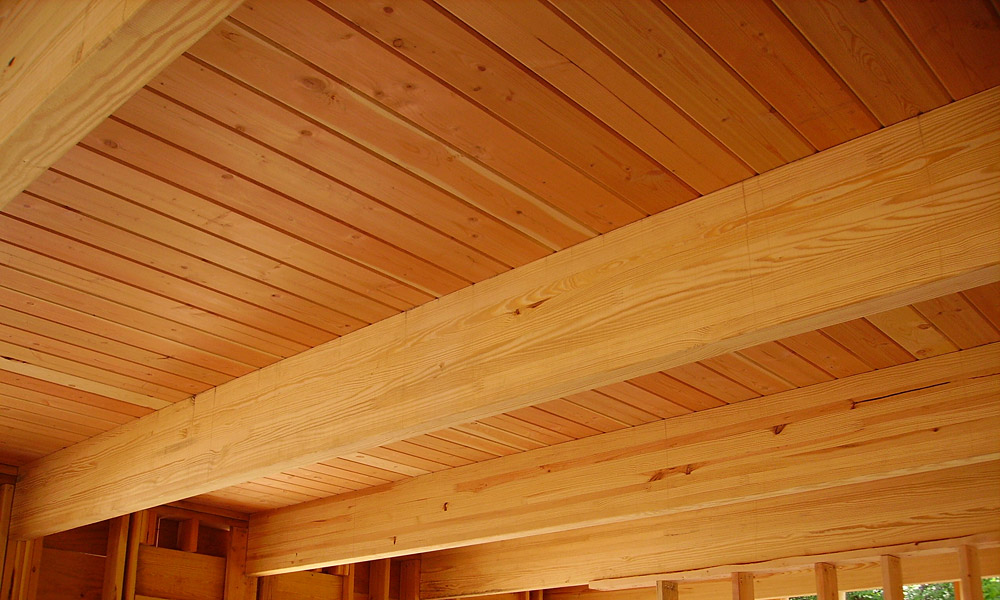 Gluelam beams
Glued laminated timber, also called glulam, is a type of structural engineered wood product comprising a number of layers of dimensioned lumber bonded together with durable, moisture-resistant structural adhesives.
Simpson Connectors
Simpson Strong-Tie® wood connectors are manufactured to the industry's highest standards. From straps and ties to heavy girder hangers and much more, Simpson Strong-Tie® structural connectors increase the strength and safety of wood-frame structures.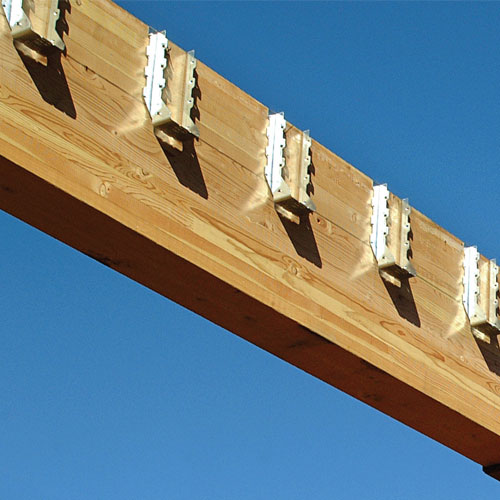 Blackwood Lumber
Blackwood rubber infused lumber is made using premium grade lumber and industrial grade rubber, making it strong enough for your industrial or commercial job.
Why
Choose
wood shed truss?
Quality
All of our products are made to order and never come "off the shelf". We maintain a high standard of rules and procedures so that all of our products are of the highest quality.
Design
Our sales team collaborates with customers on initial designs to reduce material and labor costs. By coordinating builder schedules, our sales team enhances the speed and ease of framing of all of our projects.
Full Service
Top to bottom, our entire organization is committed to providing each customer with a tailored experience based on their individual needs. From concept to completion, our customers always come first.